Reading Time:
2
minutes
Out of my favorite items in my closet, I would say blazers are my one of favorite pieces to wear. They can complete any look. I love to dress up my looks with an oversized blazer — it makes it look chicer. Here are my favorite ways to style a blazer. 
A Blazer + T-Shirt
Even while wearing a plain t-shirt, a blazer can dress up the look anytime. I love adding a patterned blazer to a casual look. It makes you look stylish and you put in more effort than you really have.
A Blazer + Camisole 
Showing off your neck and decollete with a camisole is perfect for the early fall season. It also shows the delicate features with your collarbones showing. Showing a little skin but covering up with back with a patterned blazer. It is perfect for dressing up a bit more than strictly casual. It is also one of my favorite ways to dress for museum visiting.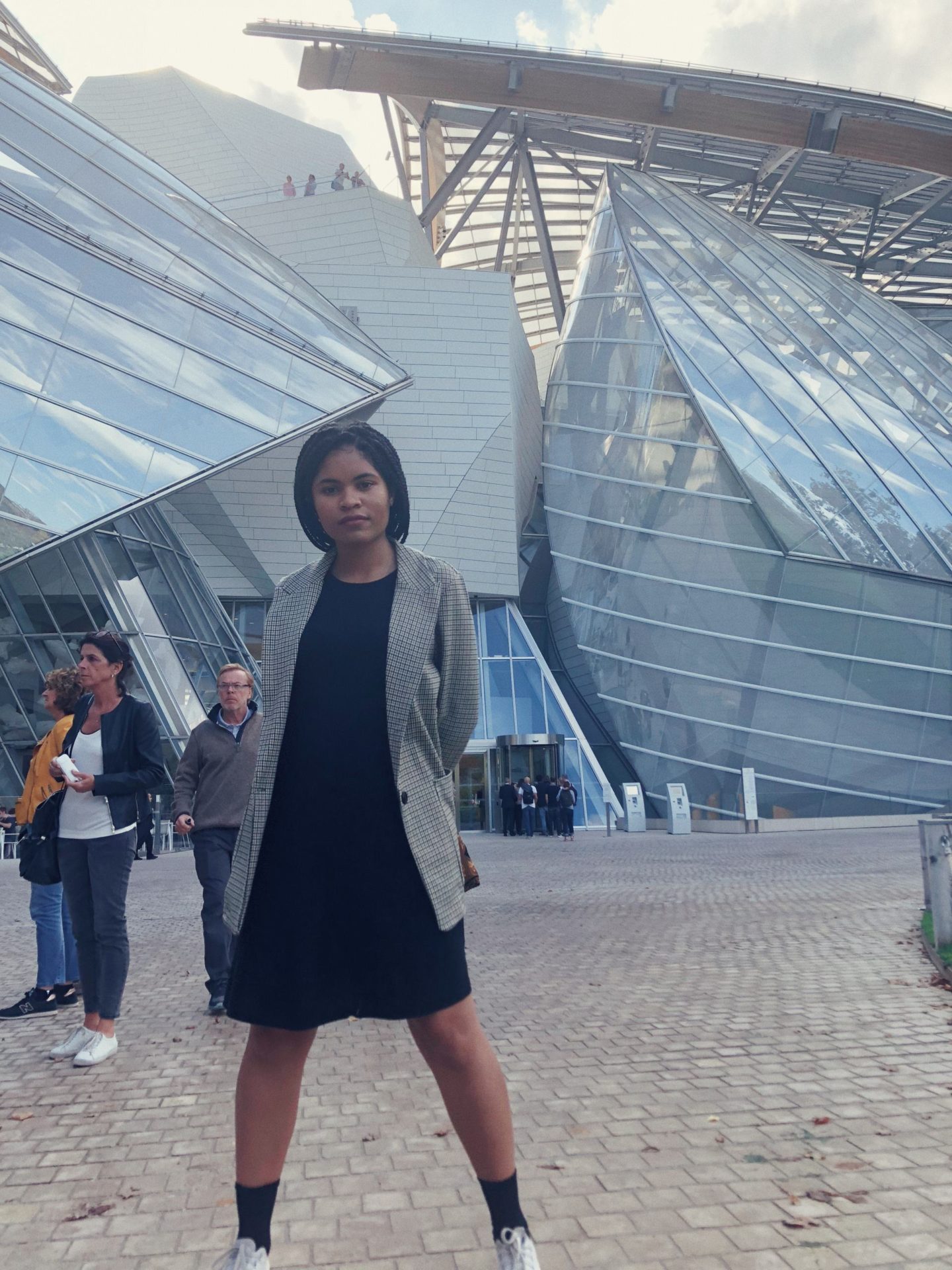 A Blazer + Dress
A solid black dress with a patterned blazer can give you a sharp look. You can dress it up with heels or down with sneakers. It is another great outfit for day traveling around the city. 
A Blazer + Sweater Turtleneck
When it gets cold in the late fall, I love to layer up with a cute sweater turtleneck. I prefer wearing solid colors for the turtleneck. I use the blazer to give it a pop of color or a bold pattern.
These are some of my favorite ways to wear a blazer. It is the perfect time to buy one for fall. I purchased this one while I was in France at an H&M. It has been a great addition to my wardrobe, and I am looking to invest in a good quality one.